April 2020: Local Business Hero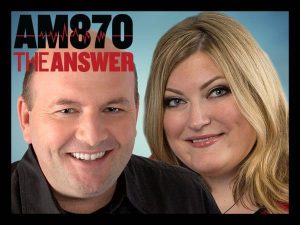 On Monday morning, April 27, the following blurb played on the local radio station KRLA 870 AM on The Morning Answer featuring Brian Whitman and Jennifer Horn:
Howard contacted the station:
Earlier this month I posted a question on LinkedIn noting that we were thinking of trying to make some sanitizer to help.  I got so many responses, emails and calls that we decided to step up and do our best.  Within 48 hours we had shipped our first 50 gallons.  By the end of the week we had FDA approval, were registered as an Over The Counter drug manufacturer. We had sources bottles, sprayers, labels etc.  Our second week we made 500 gallons.  Our third week we made 3000 gallons, our fourth week we made 6000 gallons.    We have hired all of the employees from the neighboring party rental company and we are shipping to hospitals, the county, the national guard, and companies all over the country.  As of this week we will have shipped  1,000,000 ounces of hand sanitizer.  It has been an incredible experience and opportunity to give back to the community.
The following day, Howard was mentioned again:
The full segment (10 minutes, the above audio is the final minute of the following):